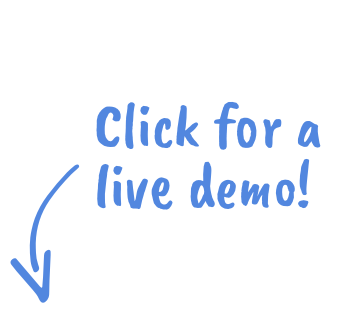 Customizable
A future visitor's first impression of you, your business, or your brand, is almost always the website. Own it, with fully customizable design and layout. POWr Order Form lets you make your web app precisely the way you'd like it. Choose and adjust colors, background style, borders and edges, and lots more. You should see just how easy it is to blend in with your web page.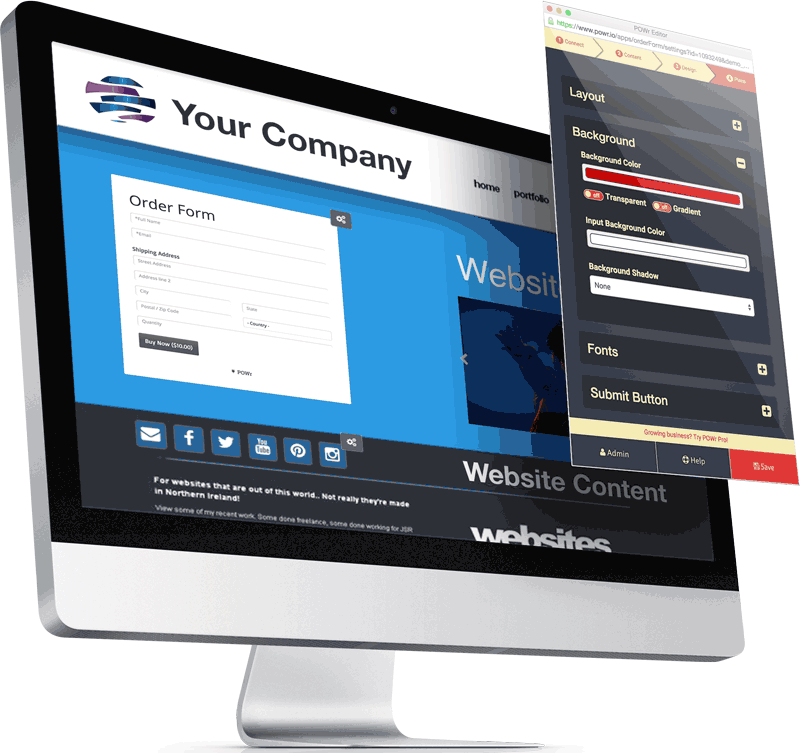 Live Editing
It is simple to customize the following POWr Order Form web app right in a live website, without touching any gross HTML or CSS. Simply click on the Edit button to open up the POWr Editor. You may now edit the style and contents of your Order Form web app. View your changes live, on your real site. No need to ever leave the page. Just customize and save.
Mobile Responsive
Mobile phones and tablets now account for up to half of all internet traffic. And successful sites must be mobile responsive to keep up. The following Order Form add-on is optimized to function beautifully on any device. So you can worry less about how people are browsing the site, and more about what they'll find.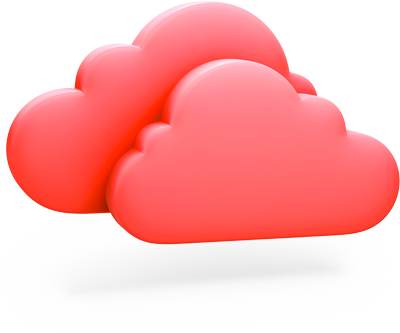 Cloud Synced
POWr Order Form is fully cloud-based. This means you can edit your plugin and view your data from anywhere on earth. Just sign in to your POWr account. And best of all, it's simple to use the same Order Form on different sites, all over the internet. Bring the power of cloud-computing into your arsenal, with POWr.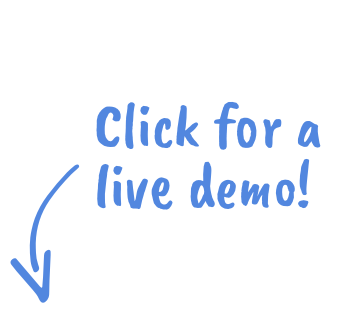 Order Form Features
Up to 100 submissions per month.
Accept payments through PayPal.
Create recurring payments for memberships and subscriptions.
Dynamic pricing options.Easy inputs for text, dropdowns, checkboxes, email, date, and more.
Custom fonts, colors, borders, backgrounds, and more.
Automatically receive email notifications and store responses for analysis and export.
Display custom "thank you" messages when forms are submitted.
Choose between optional or required input fields.
Built-in support for text in any language.
Mobile responsive design looks great on any device.
POWr
The World's most powerful website tools
POWr is a set of free website plugins for everyone! Build a free form, a responsive photo gallery, a functional online store, or a custom banner slider. Create customizable plugins with no code required, and edit plugins right in your live webpage with the simple POWr Editor. Perfect tools for web designers, small businesses, online stores, or anyone else looking for a comprehensive set of website widgets and plugins. Add free website plugins to WordPress, Wix, Weebly, Shopify, Facebook, or any other CMS/site-builder. Plus, these mobile responsive plugins are fully responsive, so they'll look good on any device. POWr Plugins are the best tools for your website. No more designers. No more code. Just pure unadulterated POWr.
View the library