There are dozens of site builders out there, and it can be hard to figure out the best one to use to create an online store. But if you're looking for a sleek, beautiful and user-friendly ecommerce platform, look no further than the new kid on the block: Material. Currently in Open Beta, Material is the brainchild of Kevin Sproles, who was 16 when he founded his first company in 1999. The platform has been designed to be an easy way for any budding entrepreneur to set up a beautiful, efficient ecommerce site without any coding experience. "The core tenets of Material focus on a fresh, simple and intuitive ecommerce product that grows with the needs of its customers," Kevin has stated. "Material sellers can create and develop their own brand, via vibrant storefronts, simple design and seamless checkout experiences."
It's been a busy year for the Material team, who came out of Closed Beta a couple of months ago and launched both free and $9 plans over the summer. According to Brand Manager Lauren Hill, Material will likely remain in Open Beta until at least the end of the year. "It's still a fully functional product," Lauren said, "But living under the Beta umbrella lets our customers know we're still doing a lot of testing." This Open Beta stage is a great opportunity for users to give input on new products. There are several upcoming features and upgrades planned to launch later this year – all of which are commonly requested from current users and testers. Just this week, Material announced a slew of SEO updates, as well as full Google Analytics integration.
"Material's leading feature is its ecommerce strength, whereas most free site builders currently have it as an option, or add-on product. It has a more powerful infrastructure because it's all cloud-based, which means it's faster and more reliable," said Ken Jackson, VP of Development. Material is also really beautiful and easy to use. Like many site builders, there are lots of store design themes to choose from. Additionally, the themes all come with different features such as banner sections, company info pages and contact us pages with location, email and phone services.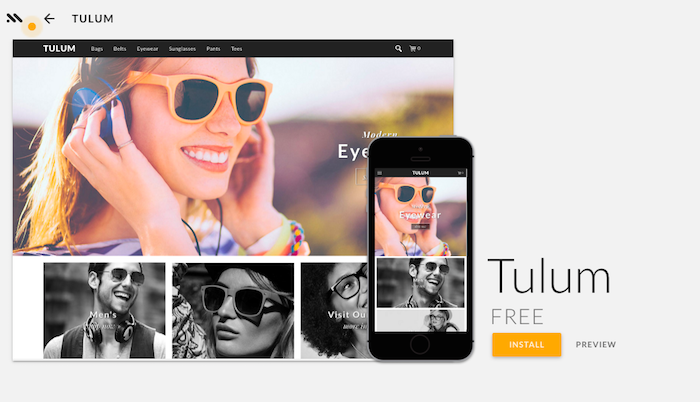 Another great feature on Material is the ability to add any POWr plugin to your Material site: forms, maps, social media feeds, countdown timers – whatever you need to build your store. To do so, just select the HTML mode of any new page, and copy/paste the correct POWr code where you want it to live. Once you visit your live store, you'll see your new plugin. You can edit the app further from within your store afterwards. Material will soon have an app market, and we're sure we'll see many more exciting things coming from them. So if you're interested in selling online, go check them out.