We're a small team at POWr, but we're always hard at work trying to come up with new plugins that will help you make your website as beautiful as possible. It's been a while since we've launched anything new, but it is our distinct pleasure to unveil the newest plugin to join the POWr lineup: a highly customizable, mobile-responsive, drag-and-drop camel.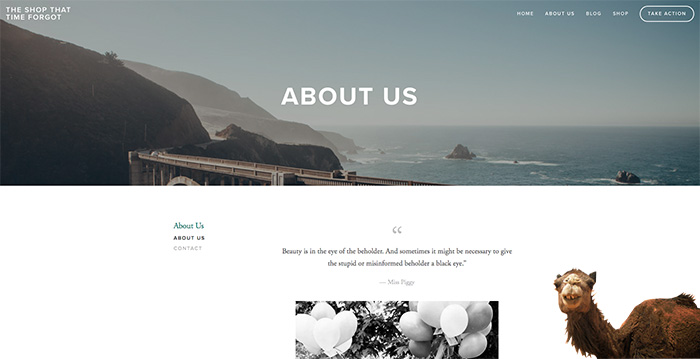 A future customer's first impression of you is almost always your website. So own it. This adjustable camel widget is just what you need to engage your customers and show you mean business. It gives you complete style control, so you can make sure it fits in with the look and feel of your site. And it's so simple to edit your POWr Camel right in a live website, without ever having to touch HTML or CSS. Like all our plugins, POWr Camel can be put onto any website, absolutely free.
Camelot, a perfect theme for an ethereal feel.
But if you're going after a slightly more professional look, think about upgrading to Premium to change your dromedary to a bactrian for just $1.99 a month. If multiple humps aren't your thing, and you're after a more distinguished look, consider trying out our Pro Package for responsive, beautiful themes for your camel.
Donald J. Hump, our most bizarrely popular theme.
There are so many different ways to customize and improve your plugin, your page, and your entire life. Using the dynamic, interactive POWr Editor, you can even change the color of your camel as your mood changes... anything is possible!
Forrest Hump, a family favorite.
Have fun, be safe. And remember what Forrest Hump always used to say, "Life is like a herd of camels. You never know which one is going to lick you in the face."
Do you use POWr Camel on your page? Please let us know how in the comments! And be sure to check out our other plugins, which are almost as helpful and easy-to-use as our latest release. Happy Friday!